Our Electrical, Gas and Wood-fired Hot Tubs
Wood/Gas Burning Packages Include
Hand made cedar hot tub
New Zealand made stainless steel wood burner
Set of hand made stairs of your choice
Key lockable insulating cover
Electric Packages Include
Hand made cedar hot tub
Hand crafted pump cover
Mineral water treatment
Hot tub maintenance kit
2 x Extra water filter cartridges
Set of hand made stairs of your choice
Key lockable insulating cover
| | | | |
| --- | --- | --- | --- |
| Tub | Large Oval | Small Round | ​Large Round |
| Length | ​1640mm ​​ | 1530mm | 1840mm |
| Width | ​1230mm | ​​1530mm | 1840mm |
| Height | 1235mm | 1235mm | 1235mm |
| D​epth | 1100mm​ | ​1100mm | 1100mm |
| Volume of water*​ | 1500L | ​1600L | ​2300L |
| Weight of tub* | 140kg | 150kg | 200kg |
| Capacity | 3-4 person | ​​4-6 person | ​6-8 person |
The burner sits externally from the hot tub and is connected by 2 hoses. Heat from either a wood fire or gas flames heats the water which makes it expand and rise up through the top hose and into the tub. At the same time, cooler water flows in through the bottom hose to replace it.
This circulation continues as long as there is a heat source in the burner, so the water in the tub steadily gets hotter. You can use gas (LPG) or firewood in this same burner
To run it on gas, a fully compliant gas burner is attached to the burner door which fires out gas flames into the burner chamber. A cut out switch is included for safety.
The gas burner output is rated at 48kW/hr, for comparison our plug-in electric heater is rated to 3kW/hr.
Starting the wood fire is easy for anyone; simply load up the burner chamber with paper and kindling, turn the gas flames on for 10 seconds and the fire is started so all very easy!
​
Requires no electricity to run the burner so you fill up, use over the weekend for example then empty and refill.
​
​Runs only off an LPG bottle.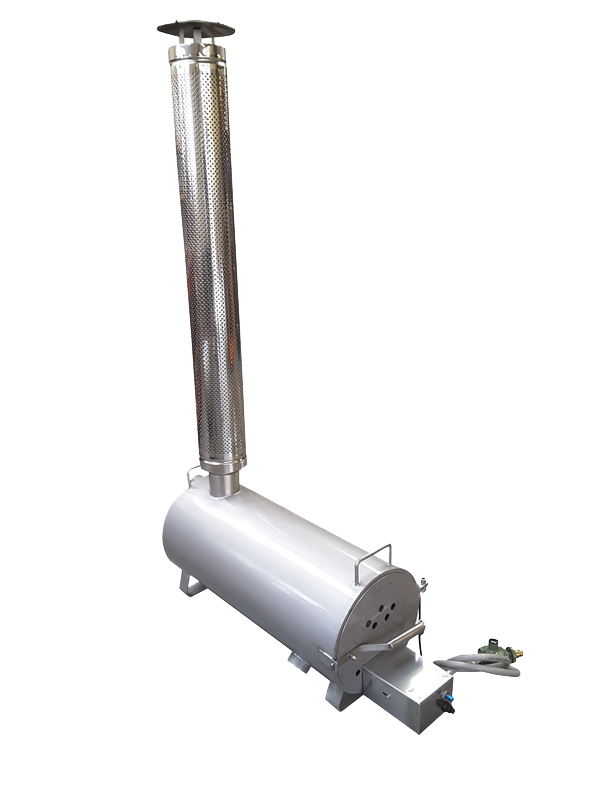 ​The large burning chamber enables very little re-loading of wood during the heating process.
Heats up the hot tub in around 4-5 hours from cold (possibly a bit longer depending on location and time of year).
Included with the burner:
Made in New Zealand from marine grade #316 stainless steel
1200mm stainless steel flue pipe
Safety heat shield around flue + spacers
Stainless steel rain cap on top of the flue
Rated at 48kw
Connected by 2 pipes so cold water is drawn into the bottom of the burner and hot water flows out of the top of the burner (thermosiphoning)
We have 2 sized burners:
Small sized for our large oval and 1.5m small round tubs
Large sized for our 1.8m large round tub
Electric Powered Tub Heating
Australian Davey Products 50sqft cartridge filter
Large cartridge size results in cleaner water and less maintenance
New Zealand and Australia wide servicing
Three filters are included with the electric packages
Australian Davey Products 1.5hp pump. Heavy duty and quiet
2 speed motor; high speed to enjoy therapeutic massage and bubbles or low speed for efficient cheaper running costs during heating and filtration
New Zealand and Australia wide servicing
Model QB2002-AMP
Hot Tub Controller / Heater
Australian Davey Products water heater/controller
Davey 3kw (15 amp) heater
Includes a digital time clock to set the pump running times
Comes with a touch pad controller for easy control
2 year warranty
New Zealand and Australia wide servicing
Model SP601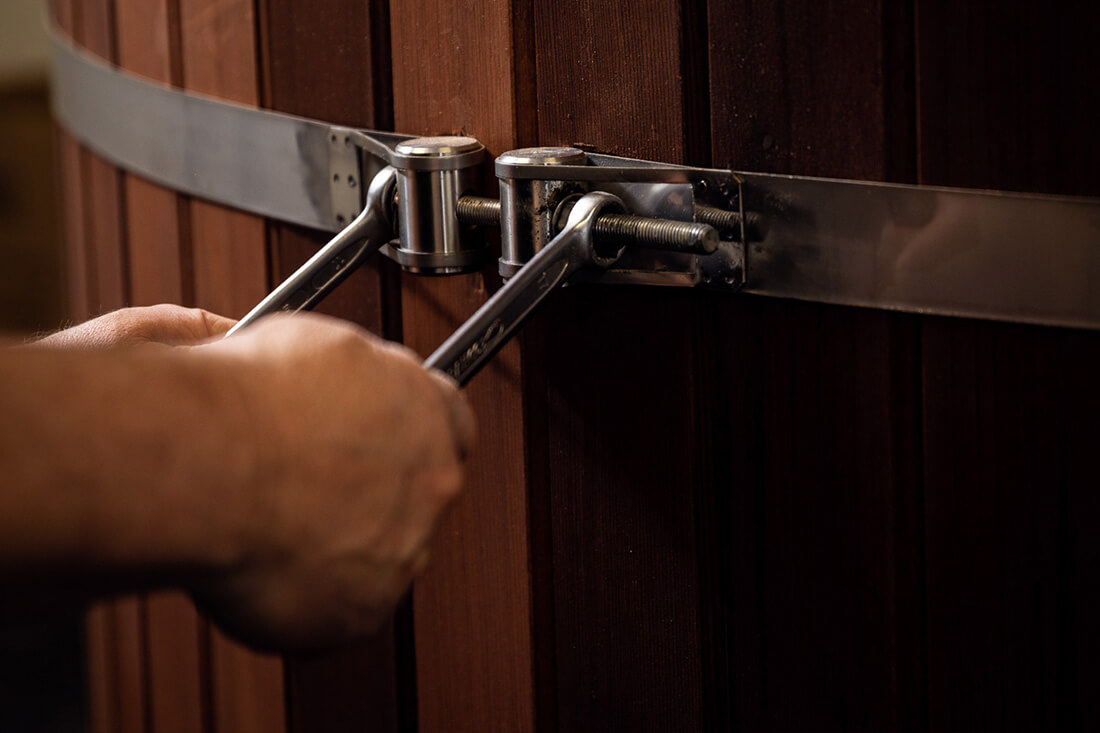 #316 Grade Stainless Steel
Marine Grade Stainless Steel bands, bolts and screws ensures the highest quality build for your cedar hot tub.
Type #316 stainless is used in harsh environments due to its higher level of corrosion resistance compared with type #304.
Deep Soak, Comfortable Seating
Our cedar tubs are built to a height of 1.23m providing superior depth and a full body soak experience when compared with acrylic spas.
Our cedar tubs are built to a height of 1.23m providing superior depth and a full body soak experience when compared with acrylic spas.
Compliant, Lockable Insulated Cover
The cover is made in New Zealand from commercial marine grade vinyl.
Standard most popular colour is charcoal (as shown), others on request